Reposted blog entry from October 5, 2007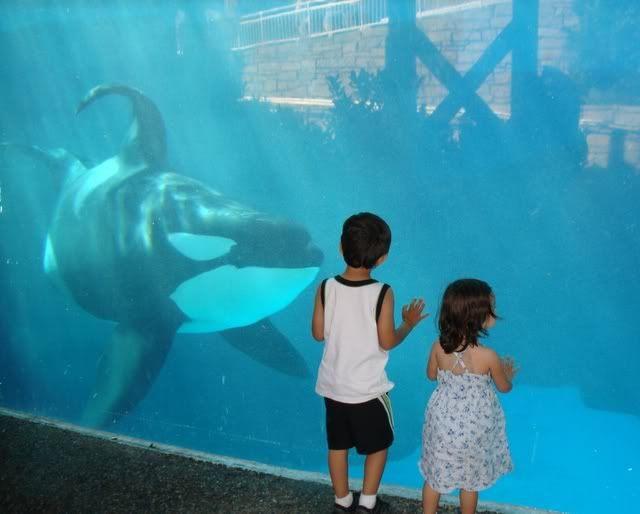 On Friday I was telling a friend that the one thing I had wanted to do here in California that we hadn't done was go to the San Diego Zoo.
My husband was scheduled to work overnight shifts this past weekend but at the last minute was given the weekend off. So we hopped in the car and took off for San Diego.
On the way there I was telling my husband about another friend's story. She wanted something that was out of her price range but was there at just the right time when it was clearance and then 50% off. She said she felt like it was a little gift from God.
When we got to the zoo on Monday, we were surprised at the amount of people that were there. Turns out, it happened to be Founder's Day and admission for the zoo was free for the day! We saw the pandas and had a lot of fun. When we were done we took a break at the hotel and then headed over to Sea World. It was the season that they honor those serving in the military making our admission free! We got there just in time for a pet show (trained animals doing tricks) that the kids loved and then got to see the last Shamu show of the day. My husband won a giant dragon at the ring toss too.
It was such a wonderful trip. I told my husband that I felt blessed by it. Like we too had gotten little gifts from God.